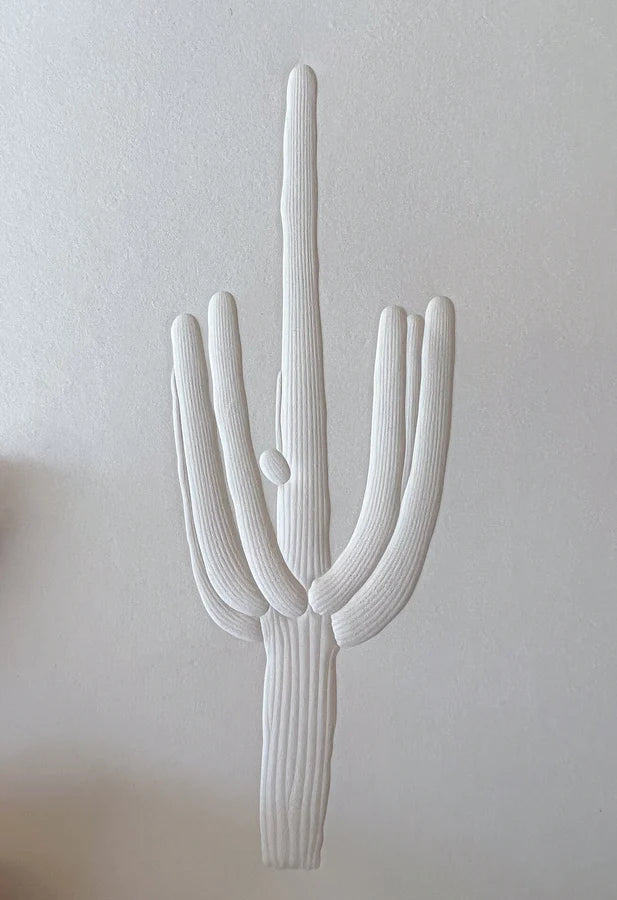 letterpress saguaro print
The Print of our Saguaro cards!
This beauty has been MANY years in the making, Finally found the right people to help us bring it to fruition and I couldn't be happier with how it turned out.

The letterpress die was hand carved from a photo I took here in the Sonoran desert. 
A simple, yet elegant. An homage to The Saguaro in all its majestic glory.
Back reads :
SAGUARO (Carnegiea Gigantea)

The saguaro is a columnar cactus that can grow up to 50 ft. tall with arms that may appear after approximately 75 years. This beautiful cactus is slow growing and commonly lives 150-200 years. It is the largest cactus in the United States and is endemic to the Sonoran Desert. Found at elevations of 25 - 3800 ft in southern Arizona and western Sonora, Mexico. They produce a red fruit which was known to be
a staple food for the indigenous peoples of the Sonoran Desert. Nocturnal
blossoms appear from April to June.
8x10
Pressed locally on 100% cotton paper in a natural off white.
single cards and sets here.